The Lent-Riker-Smith Homestead: America's Oldest Home
December 4, 2014
.
6 years ago
.
If you've ever wanted to witness a piece of New York City history, this is your chance. The 
oldest 
house in America – the Lent-Riker-Smith Homested – is having a tour this Sunday!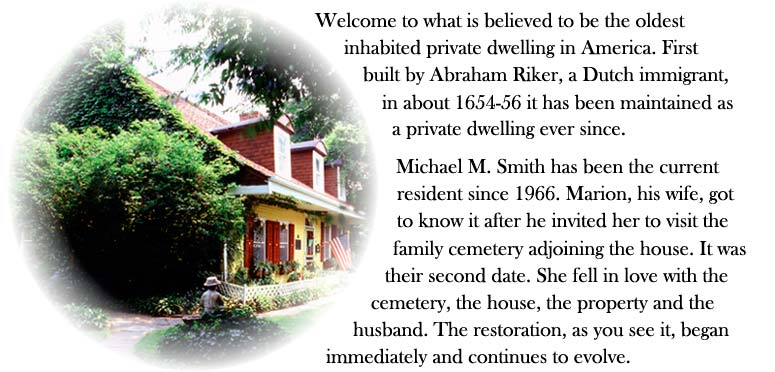 In the backyard is a cemetery that is the final resting place for many important figures. The Riker Family graveyard contains 132 marked graves of the Rikers and the Lents.  The exiled Irish Catholic patriot, Dr. William J. MacNeven, husband of Jane Riker, is buried here.  He is also honored by a prominent memorial in the Episcopal St. Paul's Chapel graveyard on Broadway and Fulton Street in lower Manhattan.  As Supervisor of New York City hospitals, he led the fight against the outbreaks of cholera and smallpox in 1834.  Also buried here is Catherine Ann Tone, wife of Wolfe Tone, leader of the 1848 Irish revolt.
Here's details on the tour of the house this Sunday:
Featured in Entertainment
It's February, folks, and love is in the air! And, due to continued social distancing regulations, out in the open air is exactly where most ...