December 21, 2014
.
6 years ago
.
Astoria restaurants and bakeries are starting to get noticed all over the US, and one of the latest spots to have their moment in the spotlight is Zenon Taverna.
They'll be on the Cooking Channel show Family Meals with Steve Schirripa tonight. Here's what this episode's about:
"In this episode, we meet the Russos of Coney Island; four brothers who prove that blood is thicker than marinara. Their restaurant, Gargiulo's, has been a mecca for Neapolitan cuisine for over 100 years, serving up house favorites including fusilli with artichoke sauce and chicken scarpariello. Then it's on to the Jersey Shore and a hot dog dynasty. Max's Hot Dogs has been serving up sumptuous foot longs since 1928 and has been run by the Maybaum family for three generations. Here, Steve lets us in on a secret chili dog ingredient and we see how these old-school dogs have learned new tricks. Next up, the Mediterranean may be thousands of miles from New York City, but the incredible tastes of Cyprus and Greece are cooking at Zenon Taverna in Queens. Steve learns how to make this family's famous char-grilled octopus and rolls his own grape leaves with this huge Greek family."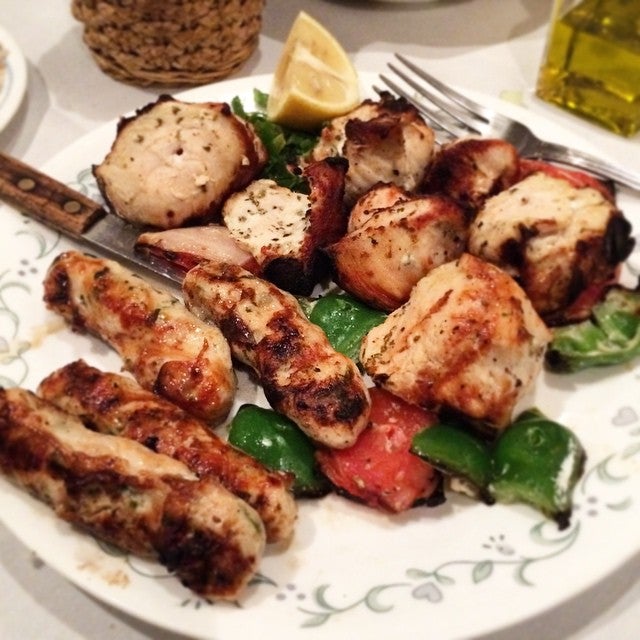 Zenon Taverna is small spot that makes you feel like you're eating with family. The service there is amazing, and they have genuinely authentic and amazing Greek and Cypriot cuisine. We can't wait to see them on TV!
If you miss the show, it's going to air again:
January 19, 2015 8:30 PM
January 19, 2015 12:30 AM
January 11, 2015 7:30 PM
January 08, 2015 10:30 PM
January 08, 2015 2:30 AM
January 06, 2015 8:30 PM
January 06, 2015 12:30 AM
Zenon Taverna
34-10 31st Street
Astoria, NY 11106
Despite wearing masks, we can't deny that we still feel the love that's in the air! Celebrate yourself and your loved ones by letting ...