Fire Above Michael's Restaurant
February 16, 2015
.
5 years ago
.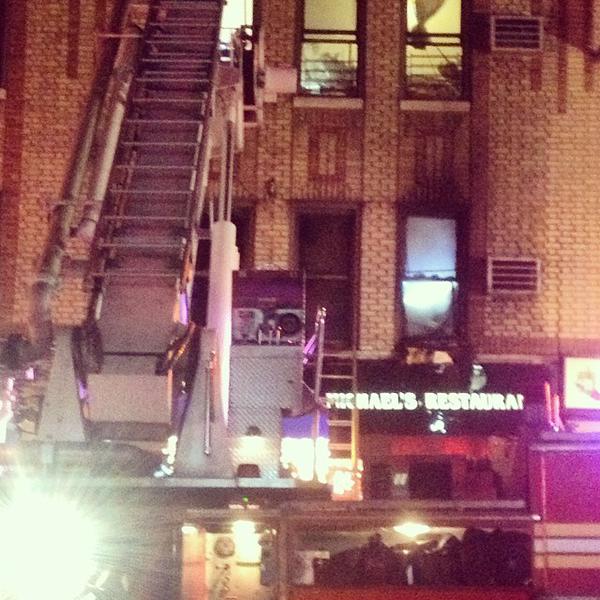 A devastating fire above Michael's yesterday has left the restaurant  closed.
The fire occurred at 33-17 Broadway last night, and supposedly started on the second floor of the building, inside a residential apartment located above the restaurant.
The FDNY was on the scene immediately, with all hands from the 48th Battalion on deck. One firefighter was removed by EMS in stable condition.
Initial reports are unclear on what started the fire.
Michael's is current closed, with debris from the fire strew out front:
Featured in Entertainment
Image via Socrates Sculpture Park (socratespark) Instagram. Socrates Sculpture Park will be introducing Part I of their "Monuments Now" exhibition with a celebration to unveil ...